Charities 2017/18
Charities 2017/18
The three charities voted for this year are:
Local - Remembering Owen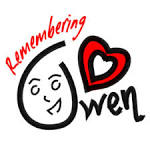 National - MacMillan

International - Human Appeal
Years 12 & 13 members of the Charity Committee are working hard writing proposals for the wider leadership team's approval. Ideas so far include a Yr 7 Disco, A KS3 (lower school) lip dub sing off and a Krispy Kreme Donut sale.
Please see Mrs. L. James or Ms. L Powell for any additional information.