Headteacher's Blog - Archive April 2012-13
Headteacher's Blog - Archive April 2012-13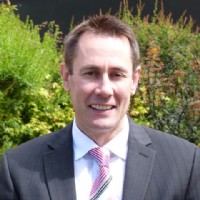 Headteacher's Blog - Updated 18.03.13
18.3.13
It has been a memorable term with the commencement of the building project and an Estyn inspection. With over 1500 pupils in a very small space it has been a challenging time. Site safety remains of paramount importance and I thank parents for not coming on to the school site to pick up and drop off pupils while we are under great pressure for space.
After Easter we are going to continue to promote our use of technology to improve communication. A letter will be sent out about Parentmail2 and the on line payment facilities for the canteen. In addition we will be providing all our revision sessions through the website, Parentmail, Twitter and Facebook as we prepare for the exams. If you require any help with any of these, please email Sarah Young at sarah.young@cardiff.gov.uk
---
13.3.13
Congratulations to all pupils who contributed to the Inspection process last week. Pupil conduct and application helped portray Cardiff High School at its very best. Can I thank the many parents who sent best wishes and came to the Monday parents evening. Thank you for your support. The school has looked at the Inspection as being an important barometer of where the school is currently and we look forward to the report findings and recommendations and continuing to build for the future. As soon as the report is published we will let you know. It is due out on 10 May 2013.
---
27.2.13
As I am sure you are aware, we have made every effort in the last 18 months to embrace technology to improve our communication with parents and to enhance pupil wellbeing. We now have over 700 followers on Twitter, regular followers on our Facebook page and have a cashless catering service which allows for a better lunchtime experience in our canteen due to reduced queues and the ease of pre-ordering food. One of our approaches has been the use of Parentmail2 to email and text parents regular information as well as the ability to top up on line pupil lunch money. This has seen the launch for Cardiff High School of the ParentMail App for your web enabled smart phone. I hope you find the tips below useful.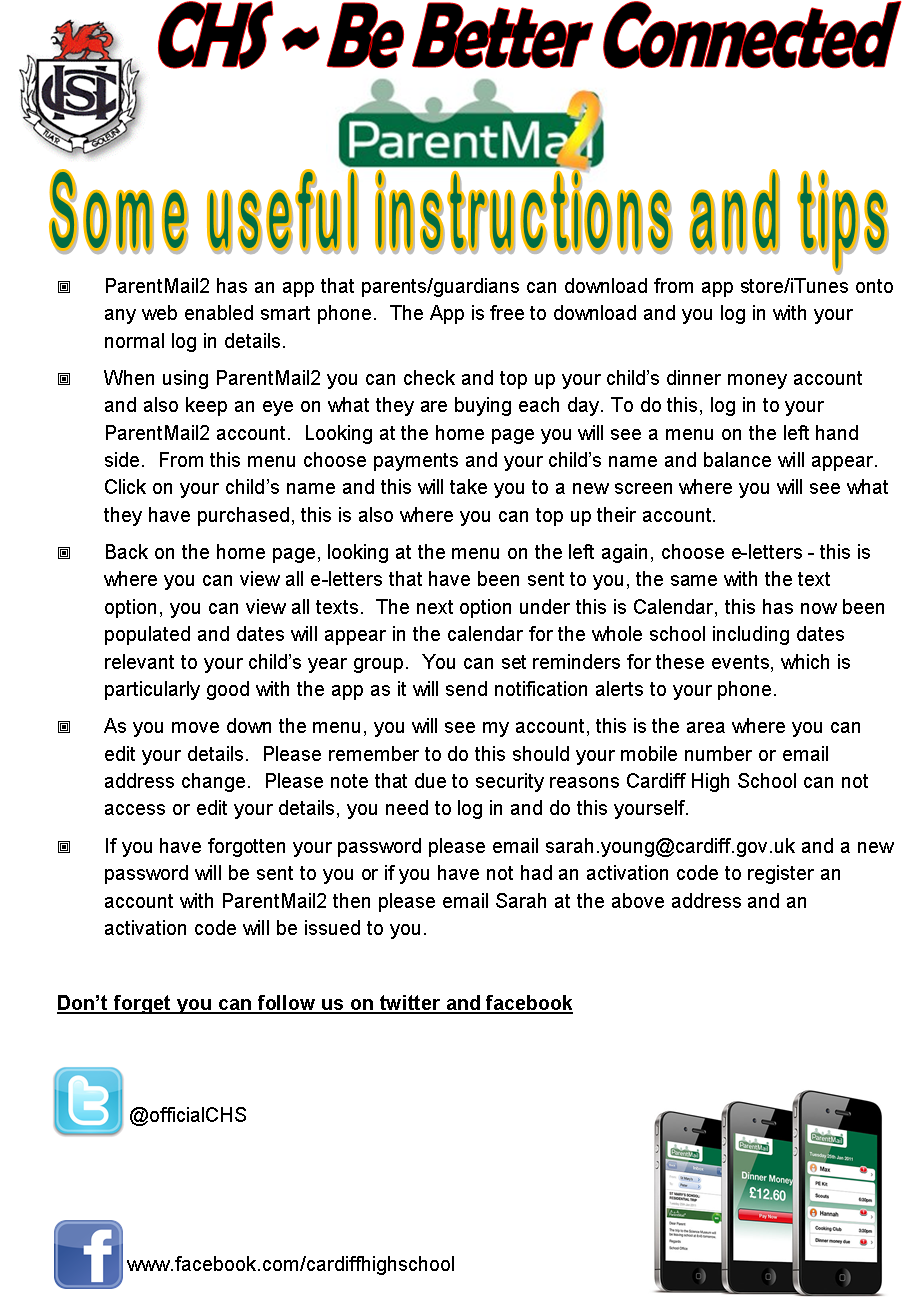 ---
25.2.13
I couldn't let the start of the week pass without congratulating the PE department for hosting a fantastic charity event on Friday evening, 22 February 2013, to raise money for George Thomas Hospice and the school. Guests included Nicky Piper and Craig Quinnell and I have already received a great response from parents who attended. Well done everyone and I look forward to next year.
On another note, the Welsh Government launched a new website last week called 'My Local School' (click here) which provides a plethora of information on both primary and secondary school performance. It is well worth a visit and as always, if you have questions relating to anything on the website, please email me and I will do my best to answer.
---
22.2.13
First of all, thanks to all parents that attended the Year 9 Parents Evening on Thursday 21 February and especially for the comments made regarding staff – I was able to pass these on to staff in the briefing on Friday morning.
Since half term extra-curricular activities have been in full swing. Both the Junior and Senior public speaking teams competed in a competition which resulted in the Juniors coming a respectable third on their first outing as a team and the Senior Girls not only won the competition but took every individual prize as well. Winners Photo Here
The PE Department released their brand new extra curricular timetable on the website this week – please take the time to see what is on. PE Department Website
Meanwhile, the trips to Germany and Austria over the half term holiday were a great success!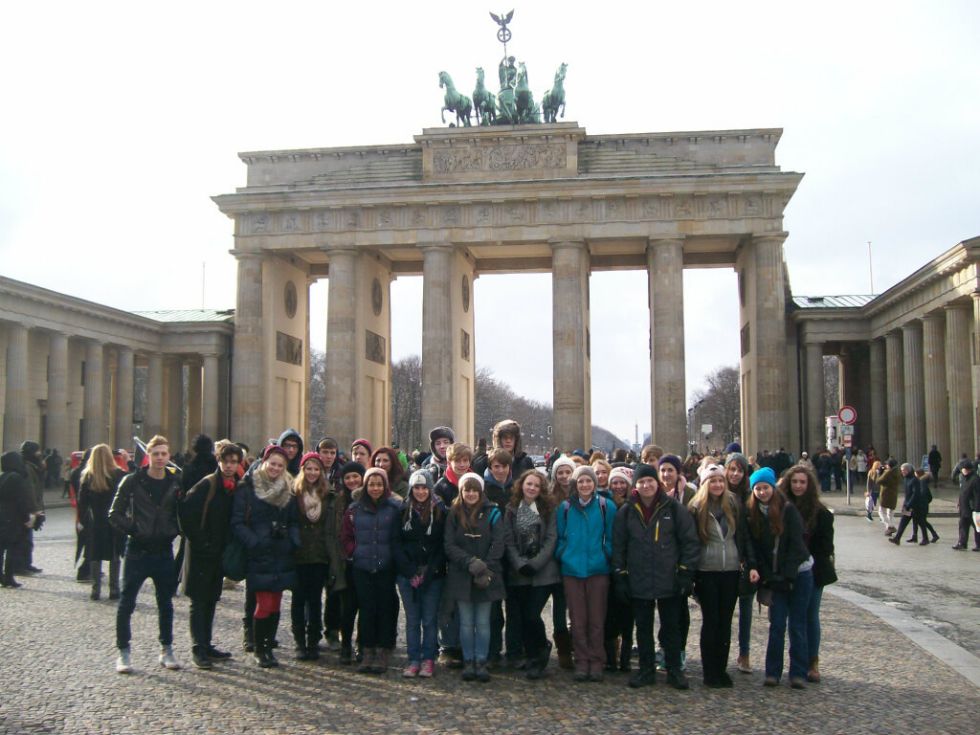 The building works have been particularly challenging this week with the pile driving taking place but thankfully this ended on Thursday evening. All the pupils in the school deserve great credit for adapting so quickly to the changes we had to make to prepare for the works.
Finally, as you are aware we are very proud to run our own canteen. Being in this position has meant that we have been able to very quickly establish that all our suppliers have not been affected by the horsemeat scandal. Much of our food is prepared fresh on the site, giving us great control over content and production. The number of pupils purchasing hot meals in school continues to rise, which is great news. Don't forget you can top up your child's account online at ParentMail2
---
8.02.13
It has been a great week to end the very short half term. The production of Grease was a major triumph. The Drama and Music department have been up against it all year but overcame many obstacles to deliver a stunning show. Commitment, dedication and no little talent was on show all week from all our performers – well done everyone. I have also had a number of letters this week thanking staff for their efforts in all extra curricular activities. That is really appreciated.
We have a couple of trips this half term, skiing to Austria, German and History Departments to Berlin. Good luck to them all.
And finally, the Year 11 Pathways day was a big success this year – thanks to all parents/guardians for attending. I look forward to seeing Year 9 Parents on Tuesday 19 February.
---
1.02.13
Red Nose Day activities were very successful in school last week. Fundraising has been very high profile all year round and this was no exception, raising over £1,500.00.
Have a wonderful Easter break with hopefully some warm weather heading our way.
A week without snow but a week in which Estyn have informed us of our Inspection. We have been looking forward to this for a number of months and it was great to speak to Estyn this week to formalise arrangements. Thank you to so many parents who have expressed their wishes to support the school during this process. Hopefully, you will have seen the letter and questionnaire sent home this week, which will give you this opportunity.
With this going on it has also been quite a week with the demolition of the Junior Hall and preparations for Grease in full flow. It has also been a great week for sporting success and hopefully you are following us on Facebook and Twitter for regular updates.
---
25.1.13
You will remember that earlier in the year the school took over the responsibility for the delivery of our catering service. The Cardiff High School Catering service has recently been awarded the top 5 star Health and Safety Rating following a full review by the Food Standards Agency. The school is extremely pleased with this result which is a testament to the hard work and dedication of the catering staff who run the food provision at the school. Well done the catering team!
It has been a long week for everyone due to the disruption caused by the snow. However, can I thank staff and parents for your cooperation this week and for ensuring that learning has largely been unaffected. Thank you to parents who have kindly written to the school this week in recognition of the schools prompt decision making and communication.
Finally, on Monday can I urge everyone to ensure pupils once again follow standard uniform guidelines.
---
24.1.13
I mentioned last week about the UCAS process and the extent to which staff at Cardiff High School support our Sixth Form students. That process is now finished and now the onus is very much on the students to ensure they maximise their learning opportunities between now and the exams. It was wonderful to hear last week that we have had three offers for Cambridge University this year and three for Oxford. I am sure many more university places will be offered in the coming weeks.
Good Luck!
Pob Lwc!
---
21.1.13
I am sure all the students enjoyed the snow on Friday but fortunately we have been back to normal in school today. All staff will ensure that pupils catch up on any work missed on Friday.
I hope the communication system worked well on Friday morning. Can I remind everyone that if you are signed up to Parentmail you will receive a text and email immediately, once a decision is made to close the school. Those of you who follow the school on Twitter or Facebook will have seen the school closure notices and of course it is on the school website. If you would like to sign up please contact sarah.young@cardiff.gov.uk for further guidance.
---
11.01.13
Welcome back everyone.
It has been a frantic first week with lots of negotiation with the building contractors to ensure minimal disruption. However it has been a really positive start to the project.
The UCAS deadline passes next week on Tuesday 15 January. I have never worked in a school where there are so many people involved in the process and it is carried out with such a high level of professionalism. It really gives our A Level students the best chance of getting into their chosen universities.
Finally, thank you to those parents who attended the Annual Governors Parents meeting this week. It was lovely to hear the very positive comments about the school especially the levels of support children get and the wide range of excellent extra curricular activities.
---
07.01.13
Just a quick update that the new building works have now started. Access to the school reception is gained via the rear yard of the school. As there is no parking at the front of the school please do not pick up or drop off your child on the school site, unless essential.
---
23.12.12
It has been a wonderful year at Cardiff High School with many noteable achievements for both pupils and staff. The final day of term had some lovely assemblies with lots of pupils taking part, however everyone is now ready for a well deserved break.
Nadolig Llawen a Blwyddyn Newydd Dda Pawb!
---
20.12.12
Cardiff High's Carol concert took place on Wednesday 18th December at St. Martins Church in Roath. What a stunning concert it was. The church was full and everyone was treated to a range of musical items, carols and readings. Congratulations to all those who took part and a big thank you to the many staff who helped prepare such an outstanding event.
It has been a lovely end to the term and it has been wonderful to see the commitment of staff and pupils this week. As well as the Carol concert this week there has been rehearsals for Grease, revision classes for pupils, numerous extracurricular events, as well as a continued focus on learning and teaching. Well done everyone!
---
18.12.12
At long last waiting the is over! If you drove past the school today you will have noticed that the building work has finally started. We will keep you informed via Twitter, facebook and ParentMail.
A big request, please can all parents and guardians please drop off/pick up their children on the oval unless absolutely necessary.
Don't forget that this Friday (21st December 2012) Llandennis Road will be closed due to the ongoing Gas Works, however this will not happen until all the children have left the school site. This will allow for a new entrance to be created into the Astro Pitch for all Lorries and Plant equipment to gain access to the school site.
---
17.12.12
Wonderful festive treat last Friday evening 14th December. If you didn't see it get the BBC iPlayer and watch Mr Dave Leggett and pupils from Cardiff High School making us proud performing on the BBC One Show.
Look out for the school newsletter which will be sent home with pupils tomorrow, Tuesday 18th December. It really is amazing to see how much has been going on since the Summer term.
---
6.12.12
Year 11 exams have got off to a really good start this week. We are very pleased to still be able to arrange exam opportunities in school in preparation for the summer and Year 11 have responded with great enthusiasm. Teaching staff have been equally enthusiastic arranging numerous revision sessions and encouraging pupils to success. Details of revision sessions are on the website, Twitter and Facebook.
Don't forget our Carol Service on Wednesday 19 December at 7.00pm in St Martins Church, Albany Road. Even with the great upheaval for the Music Department in recent weeks, they are working flat out to provide an enjoyable Christmas evening.
---
28.11.12
Last week we were assessed for the NACE (National Association for Able Children in Education) Cymru Challenge award, which examines our provision for more able and talented pupils. It was a very challenging day but I am pleased to report that we have become one of only a dozen secondary school in Wales to achieve this standard. A fantastic achievement for the school and great rewards for all the hard work of staff over the last year.
26.11.12
---
23.11.12
There was a very good meeting with the Cardiff High School Partnership last night. A lot of money was raised at the recent Cardiff High School Partnership quiz. The quiz was a very successful evening and was very much enjoyed by staff and parents alike. Thanks to everyone who organised the evening and to all those who attended. All money raised is of course re-invested back into school facilities which is very welcome in these difficult times.
---
19.11.12
It seems my recent blogs have been dominated by news of the School Organisation Programme but unfortunately it has been a term with a lot of doubt about start times and the programme of works. It looks like both the backfield works and the front of school programme will start in January 2013. In many ways our worst fears have been realised, two significant building programmes starting simultaneously with an Estyn visit due at the same time! We have however moved a number of staff and departments and relocated the Sixth Form common room to minimise disruption to learning and teaching. We feel confident that Estyn will see us at our very best during these challenging times and look forward to the commencement of the project.
---
26.10.12
We had a successful Year 6 Open Evening and Year 9 Options event last night. Great work by all staff at the end of a long term. Thank you to all the parents who attended and for passing on your comments of support.
And finally, we can celebrate exam success! I was asked recently why I do not put the exam results on the website in the summer. Results day and the following weeks, represent a complex process of verification and cross checking and this can take some time. However, data released this week from the Welsh Government shows that our attendance last year was 95.3% (our best ever), our 5 A*-C grade was over 90% (for the first time), our 5 A*-G grades was 99.5% (our highest ever) and our 5 A*-C grade including English and Maths was 84% (a record). These are some of the highest figures in Wales. More pleasing is that so many of our children achieved greater than their expected outcome and our data shows us as one of the leading schools in Wales. This year was our best GCSE results on record. At KS3 we have also maintained our consistency in achieving excellent outcomes for our students in Year 9. Last year it was particularly pleasing to note the increase in Level 6 and Level 7 awards. I am very proud to say that much of this success is attributable to the high standard of teaching in the school and it is fitting to finish with this blog before the half term break.
---
25.10.12
It has been an exciting half term although eight weeks is a very long time for pupils to be continuously in school and I am sure they are looking forward to a welcome break.
We had a first this week in the Year 7 Meet the Tutor Day. For the first time parents were able to meet their children's Form Tutors and get an overview of how their children have settled in. It certainly seemed to be a productive day and we would welcome your feedback.
This week also saw us be very pro-active with regard to the new build programme. We are losing eight teaching spaces and the Junior Hall in the near future so teaching staff and support staff are moving classrooms and offices over the half term so that there is no interruption to learning and teaching in the school. Unfortunately, as I write I am still waiting to meet the successful contractors so I will be able to provide more information in the near future.
Finally, please look out for Parent Governors ballot slips as they should have arrived here this week.
---
15.10.12
Following the news in my last blog regarding our new All Terrain Pitch, I am sorry to say that due to circumstances beyond our control, the works on the ATP are now not due to start until December. Whilst this is very frustrating, I know that the wait will be well worth it and the pupils will end up with outstanding sports facilities.
---
09.10.12
I had a very productive meeting last week with South Wales Sports Grounds who have been awarded the contract to build our new All Terrain Pitch (ATP) and re-landscape our existing fields. Starting on 22 October, a 22 week project will commence resulting in a new partially floodlit pitch and re-landscaped fields. Hopefully by the end of March we will be having our first lessons in the new facility.
We will have regular Twitter updates to keep you informed of progress. Needless to say, we are all very excited at the prospect of having this new facility.
---
03.10.12
I really enjoyed the Presentation of Awards Evening at Cardiff High School last Thursday, 27 September 2012. It has been such a fantastic year for the school in so many ways. Our sports teams have been hugely successful in the last year especially in cross country and athletics and a number of our pupils gained international recognition. Our Maths teams at both junior and senior level triumphed and our young writers gained rave reviews. Our debating teams won local and regional competitions and the school produced an excellent musical production of 'West Side Story'. Our school choirs and orchestra were on fine form delivering a number of memorable evenings. We achieved notable success at the Urdd Eisteddfod and our film club went international. Academically, it has been a fantastic year with our best ever GCSE results while at A Level we have some of the best results in Wales. Thank you to all parents who attended and once again well done to all pupils who have represented the school in so many ways in the last year.
18.09.12
The school has now received information regarding the regarding of GCSE English papers. 7 pupils in total were regraded, 4 pupils moving from C to B and 3 from D to C. This has had a slight impact on our performance indicator figures, increasing our already record breaking GCSE results. However, this row regarding the validity of GCSE's looks set to continue but I am pleased for our students who sat English this summer that they finally have closure. I once again congratulate all students who performed so well in this summers exams in Cardiff High School.
---
17.09.12
Parent Meetings
It was very nice to meet parents from Years 12 and 10 over the last week. These meetings have been very much in response to what parents have requested since I became Headteacher in September 2011. I hope parents found the information provided useful. In particular, I hope the Assessment for Learning & Reporting booklets distributed have proved a useful resource.
Grease The Musical
It has been really exciting this week to hear the beginning of the strains of 'Grease' emanating from the Performing Arts department. There are many opportunities for pupils to audition for the school's next production and I look forward to February with great anticipation.
---
13.09.12
It has been quite a tumultuous week in terms of the ongoing row regarding WJEC exam results. We are currently awaiting further clarification on the regrading of this summer's English Language examination papers from the WJEC. We have been concerned by some of the marking this summer and therefore welcome this news. It will be very interesting to see how things unfold in the next couple of weeks. We will of course keep you informed.
Cashless
It is disappointing that some software glitches have restricted us from full usage of our cashless catering system. However, all staff are working flat out to ensure service continues as normal. We will continue to update you in this regard.
---
06.09.2012
Cashless Catering Update
Unfortunately, Parentmail who provide the Plus Pay facility to allow for online payments for the cashless catering have had a glitch in their software at the start of this academic year. This problem is not unique to Cardiff High School but to hundreds of schools who use Parentmail. Having spoken to the Managing Director of Parentmail, this may take another two weeks to resolve. In the interim period, pupils can either bring in a cheque with their name and form printed on the back and the school will upload the payment or they can bring in cash for the revaluation machines. This situation has been explained to all students in school from Year 7 to Year 13.
We thank you for your patience in this matter.
---
05.09.2012
Welcome back to the new term. There is a lot of news to update everyone on in the coming weeks but first of all, I would like to extend the schools congratulations to all pupils who achieved great success in the recent examination results.
There has been much in the papers since GCSE results day regarding the reduction in top grades (C and above) for the first time in 24 years. Nationally, English results were down by 4%. Mathematics was also down by 1% whilst the number of students achieving A* also reduced. Cardiff High School has however reversed all of these trends in our recent results at GCSE. We have had record 5 A*-C grades of 90.3%, record 5 A*-G grades of 99.5% and English and Maths both recorded their best ever results. However, in keeping with many schools we are also concerned about some of the marking of our papers and will continue to pursue this in the coming weeks.
At A Level we have had our largest ever cohort of students with the greatest number of entries, up 10% in previous years. Once again, our A-C grades are excellent at nearly 80% with the key Welsh Government performance indicator (all pupils entering 2 A Levels and achieving A-E) at 98%, a new record. We also had some of the best individual results in Wales.
As soon as one cohort finishes, the next begins and we are already planning our approach to ensure future success next year.
---
20.07.2012
The weather has not changed unfortunately in the last few weeks so I really hope that everybody is able to enjoy some sunshine during the summer break in order that everyone returns refreshed for a new and exciting term.
It has been extremely pleasing to receive so many complimentary letters regarding the staff and pupils at Cardiff High School in the last two weeks from agencies working with students on the flexible timetable. It has also been lovely to receive letters of thanks from parents of children who are leaving us this year.
Even though the school shuts down for the summer, lots of exciting things will be happening during the break which I will update you on in September.
Please also continue to check our website, follow us on Twitter and check the Headteacher's blog during the holiday for updates.
A big thank you to all the staff at Cardiff High School for all your efforts this year.
Have a great summer.
---
10.07.2012
The Cardiff High School flexible timetable starts today. The flexible timetable is an exciting development which aims to provide a variety of learning opportunities for pupils in the last two weeks of term. Departments have organised events, lessons and activities in a way not possible during the usual curriculum time. Teaching and learning in its various guises will continue to the end of the year and I am very grateful to all staff who have committed many hours and days to organising the activities.
Good news from the Partnership last week. The Partnership have agreed to release funds from parental donations and partnership events to support the purchase of ICT equipment for the school. If you would like to help, ask your children about the Duck Race on Wednesday. It is the next fundraiser being organised by the School and Partnership.
2.07.2012
It has been such a miserable month in terms of the weather, it really does not feel like the summer term. However, the behaviour and attendance of all our pupils has been fantastic in spite of the rain and cold and the term time activities continue with great enthusiasm. The focus this week is on the new Year 6 students who have been visiting the school in recent weeks. They have enjoyed a varied and active curriculum and it was with great excitement that I met all the new parents at the induction evening.
As one new group of students starts, another finishes. Year 13 attended their last Cardiff High official function on Friday 29 June with the annual Prom at The Park Hotel. It was a great event, well attended by pupils and staff. Thank you to pupils and staff for all your work organising the event.
18.06.12
Not long to go now for the external examinations. So much effort has been put into ensuring pupils are well prepared this year and I have been delighted to see the numbers of pupils turning up for after school, half term and Saturday morning revision sessions. On the last Saturday of half term 120 pupils turned up for a three hour session. Thanks to everyone for their commitment, not long to go now and a well earned summer break for everyone.
15.06.12
Don't forget the Cardiff High School Regatta on Friday 6 July. This even is a wonderful event as it brings together the pupils from the Primary Schools and Cardiff High School as well as parents, staff and Governors and of course it raises well needed funds for the school. Please join in and support this event
14.06.12
A word of thanks this week to local residents who came into school on Tuesday 29 May 2012 on a glorious summer evening, to talk about the proposed plans for new facilities on the school site. These were very positive meetings and I have now been able to discuss all concerns raised with the School Organisation Planning Officer.
In the same week was a very positive meeting with parents, during which the Chair of Governors, Nonny Matthewson and myself, were able to share ideas regarding the new build. There was also a demonstration of the new cashless catering system to be implemented in September. I was again grateful to receive some helpful ideas about this process from parents.
20.05.12
Really exciting news last week with the governors approving a plan to introduce a Cashless Payment Service in the school canteen.
Cashless catering will mean far less queuing time for pupils and subsequently a better lunch and break experience. It will also reduce the need for cash to be brought into school each day and will mean pupils who are eligible for Free School Meals will remain anonymous at the payment tills.
If you would like to know more please come to the Meet the Headteacher and Chair of Governors event on Monday 28th June at 6.30pm in the Junior Hall.
17.05.12
With the ATP plans now in the school reception, Mr S M Jones, Headteacher will be available on Tuesday 29 May between 3.30pm and 4.30pm should anyone wish to ask questions.
Please ask the receptionist if you would like some assistance.
---
16.05.12
With the increasing pupil numbers at Cardiff High School, the school and LEA have been working together in the last eighteen months to improve the learning environment of students at the school. I am pleased to finally have an opportunity to share some of these ideas and today have posted the plans for the new Artificial Training Pitch on the school website. ATP PLANS These plans are also on display in the school foyer and can be viewed between 4.00pm and 4.30pm, simply pop into the school reception area.
On Monday 28 May from 6.30pm to 7.30pm there is an opportunity to meet with myself and the Chair of Governors. I will ensure that these plans with further ideas for the new building are also available that night. At 7.30pm the School Partnership will meet (made up of parents) to talk about ways to support the school. You are welcome to attend one or both of these meetings.
---
10.05.12
A couple of months ago the school conducted an online parent survey. I am pleased to say that 250 parents took the time to complete the questionnaire. We were very pleased with the positive nature of the responses but as always, we are looking at ways to improve what we do for the children at Cardiff High School. We have identified some of the issues that are worrying parents and today in the 'feedback' link is a short summary of some of these concerns together with our ideas for the future.
I would urge all parents to look at this as this demonstrates how seriously we take your views and how you can help shape the future at Cardiff High School.
---
30.04.12
As you are aware the school is now running the catering service for our pupils. It was a busy and interesting first week but very enjoyable. We remain confident in providing a top class service for our pupils and are currently looking at a cashless payment service to reduce queuing time and reduce the need for pupils to bring cash to school.
It is Year 11's last full week in school this week, their attitude and behaviour was excellent last week and I am sure this will continue in their last few days.
Finally, a reminder if you have not caught up with CHS Def TV yet then please do so – the latest episode is great fun and informative especially for those revising.
---
Easter
I hope everyone had a very enjoyable Easter break. I would like to thank staff who provided revision sessions during their holidays. I was very pleased to see so many Year 11 students make the most of this opportunity. There are numerous revision opportunities for students in Years 11, 12 and 13 between now and the end of the exam period, with many departments tweeting frequent reminders. With the exam period upon us, I hope everyone will be putting in a lot of effort.
School returned today for the summer term with a change of uniform (if not the weather). Pupils in Years 7 – 11 can now wear a Cardiff High School polo shirt with a school jumper or blazer over the top, if needed.
---
Welcome
Welcome to the new Cardiff High School website. Our new website is far more user friendly and we hope will better serve our pupils, parents and the community. Over the coming months, we will endeavour to add more and more content. If you have any comments on the website, please email Sarah.Young@cardiff.gov.uk and please take the time to complete our website survey. I will regularly use the Headteacher's blog to update you on news about the school, so please look in regularly for updates. We are trying all we can at present to improve communication with parents so I would ask you to ensure you have provided us with your mobile number for text messages, your email address for Parentmail and that you have also signed up to Twitter.
---