Improvement Hub[Canolfan gwella]
Improvement Hub
Canolfan gwella
---
---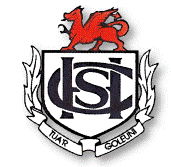 As a professional learning hub, we are pleased to offer the nationally recognised Olevi Programme.
What are the Olevi programmes ?
The groundbreaking programmes that make up the OLEVI Teaching & Learning Portfolio have become a key part of the strategy of school-to-school support and have made a significant impact on raising the standards of teaching throughout the UK and worldwide – with consequent improvements in learning outcomes for pupils – and helped raise schools to levels of outstanding achievement.
Developed by teachers for teachers, Olevi programmes are powerful, highly effective, focus on teaching and learning and are designed to support, develop, challenge and inspire teachers to achieve their very best – and lead success. These programmes were central features of both the London Challenge and Manchester Challenge initiatives and are now available to local schools in South Wales.
OLEVI's programmes are not prescriptive, but seek to build on the teaching wisdom already in place in your own and partner schools. Designed around a framework of collaboration, our programmes enhance the leadership of teaching and learning, building a coaching ethos to support change and help develop a culture of continual, sustained improvement within schools
What can staff gain from attending an Olevi programme ?
Designed and facilitated by experienced school leaders and teachers, OLEVI's programmes give teachers a set of high level skills and strategies that enable them to improve their learning and teaching practice. The programme enables teachers to:
demonstrate a higher level understanding of teaching and enable them to improve learning for their students
coach colleagues in their own school and in other schools to raise performance levels
create a proactive school culture where the quality of teaching and learning is observed, discussed, challenged and enhanced
increase job satisfaction and create opportunities for further leadership and career progression
A recent external evaluation of the Olevi programmes, led by professor Peter Matthews, reports that participants become much more reflective about their teaching and much more aware of how to make their lessons; consistently outstanding. This includes placing greater emphasis on; the purpose of the value of their lessons, raising levels of engagement in learning; the use of different teaching styles to challenge learning, greater readiness to innovate and take risks and more reflective planning.